Health care for Montana's citizens, families and communities.
CPC + -What it is and why it is important
.
G
reat News for Montana!  
We have been chosen to participate in the Comprehensive Primary Care Plus, a new initiative from CMS that rewards practices for providing comprehensive services – many that you are already doing.
This program
significantly increases reimbursement
makes generous up-front payments available
pays for many activities that you perform today for free
PLUS, perhaps the best news, this qualifies as an Advanced Payment Model and exempts you from MACRA participation!
Resources are available from CMS and the AAFP .
Link to an annotated application with helpful hints.
The AAFP is collaborating with Caravan Health to provide Caravan Health's CPC+ boot camp to AAFP members and their practices.
The boot camp:
Prepares your practice staff for CPC+ and other value-based payment programs.
Provides your practice with the resources you need to successfully qualify for the CPC+ program.
Is grant-funded and has no cost to participants.
AAFP staff will work with you to assess your eligibility for the free boot camp and to assure that this opportunity would be beneficial for your practice.
Call 1 (800) 274-2237 or email cpcplus@aafp.org today to sign up. Availability for grant-funded participation is limited.
Join the Colorado Academy of Family Physicians for:
Navigating Quality Payment Models: MACRA, MI PS, & AAPMS Presented by Travis Broome MPH Policy Lead at Aledade, Inc. (former CMS Team Lead for Policy and Oversight)
MORE INFORMATION
HHS to award grants to help physicians train for MACRA
The HHS has allocated $20 million in annual grant money over the next five years to fund training and education programs that help solo physicians and small group practices in rural or underserved areas implement the Quality Payment Program, which is part of the Medicare Access and CHIP Reauthorization Act. Physicians or practice groups must show they can provide customized training on the value-based reimbursement program to clinicians to qualify for a grant
MORE INFORMATION
As the representative of Family Medicine and Family Physicians in Montana, the Montana Academy of Family Physicians:
Promotes Family Medicine
Family physicians play a critical role in improving the health of patients, families, and communities across Montana and the United States.
Provides Education for Family Physicians
Through excellence in teaching and research, we will be leaders in the discovery, development and dissemination of new knowledge and innovation.
Represents the personal and professional interests of Family Physicians.
Promotes family medicine and develops and advocates the family medicine primary care strategy.
Is the guiding force for quality primary care in Montana.
To improve the health and well-being of patients, families and communities we serve.
2015 Physician of the Year WINNER!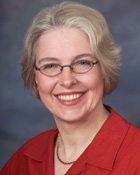 Dr. Fahrenwald has been a physician, mentor, educator and friend to Montanans and their family physicians for almost twenty years since she became the Director of the Montana Family Medicine Residency in Billings in 1998. Read More – More Winners…
October 2016
A new CDC report finds that for the second consecutive year, newly diagnosed cases of syphilis, gonorrhea and chlamydia have risen, topping out at an unprecedented combined high.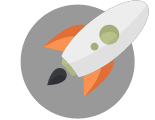 Join AAFP and be a part of the medical society dedicated to your specialty!
Take advantage of member benefits specifically tailored to serve family physicians.